StefanL, 14.02.06, 06:18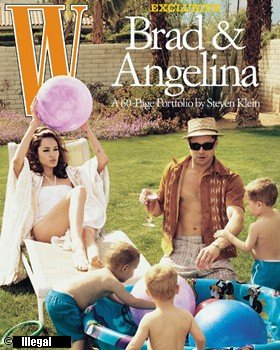 Photographer Steven Klein seems to have done an "exclusive" "Brad & Angelina Garden Life" 60p portfolio for the most exclusive of exclusives of large news agencies in the world.
koktail.pravda in our neighbor-CCTLD* ".sk" is not shy about presenting this content to their users. They have more on the topic, mostly by said american content syndicator. But since this site here covers those sweeties too, we cannot withhold a link to this very nice headline of theirs.
ANTS-CD: The Web 2.0 million dollar page.
I'm off to Geneva now. This site here might go from tiny to zero for some days. Do not forget me, please.
* Country Code Top Level Domain
motzes, 14.02.06, 20:40
*i am off: häh? what an idea, ¡hombre!
... plink

last updated: 24.11.21, 20:49



Youre not logged in ...
Login
Dezember 2021
So.
Mo.
Di.
Mi.
Do.
Fr.
Sa.
1
2
3
4
5
6
7
8
9
10
11
12
13
14
15
16
17
18
19
20
21
22
23
24
25
26
27
28
29
30
31
Oktober