StefanL, 31.01.06, 15:14
"And then one night I was watching The Bridge over the River Kwai and drinking Guiness; and I heard Alec Guiness say: "It's got to be a proper bridge." And suddenly I knew!
If designs are ruined by execution details, then we should divorce designs from execution. Implementation is harmful to designs! Implementation ruins the elegance, beauty, and symmetry of designs. The problem is execution; and so it is execution that must be eliminated. As a community of designers we need to insist that our designs remain unexecutable!
All we are saying, is give design a chance. The code lies and designs die. The only good design is an unexecutable design. Stop all code. Pay for design, not for code! Code is not the answer!"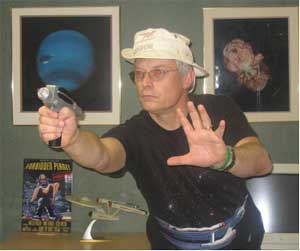 Take code out and put any kind of execution in and that nice quotation from the summary of a tutorial Robert C. Martin for Waterfall 2006. The conference was detected by and motzes and linked by lngr.
Goldchen, 31.01.06, 15:54
aber nur für intelligentes Design ;-))
... plink
motzes, 31.01.06, 16:35
¡that's! how american play dart, which special order of numbers still needs to be uncovered ..
ahh btw., motzes is my name, not my address ;)
... plink
de nada. 'com on, there are more important things out there that scream for your grips. i am just 'motzing'.
... plink

last updated: 15.10.21, 19:51



Youre not logged in ...
Login
Oktober 2021
So.
Mo.
Di.
Mi.
Do.
Fr.
Sa.
1
2
3
4
5
6
7
8
9
10
11
12
13
14
15
16
17
18
19
20
21
22
23
24
25
26
27
28
29
30
31
September