StefanL, 24.04.09, 09:58
plink, nix, praise or blame!
StefanL, 13.04.08, 10:17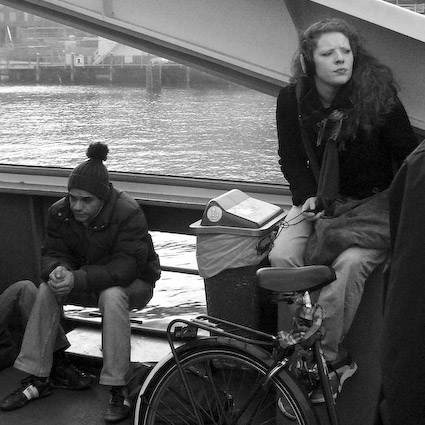 It was red 'n' blue mainly what got my eye there but the nicest color in this picture is green. Thank you CC.
plink, nix, praise or blame!
StefanL, 26.03.08, 09:10
if this is illegal
plink, nix, praise or blame!
StefanL, 24.03.08, 23:55
plink, 2 comments, praise or blame!
StefanL, 15.03.08, 10:16
Also: Bei den abgebildeten Menschen handelt es sich um 2 Ehepaare, 3 Männer und 1 Liebespaar, v.l.n.r. : Бори́с Леони́дович Пастерна́к, Влади́мир Влади́мирович Маяко́вский, Осип Максимович Брик, NN, die Malerin Evgeniia Vladimirovna Lourié, Сергей Михайлович Эйзенштейн und Лиля Юрьевна Брик.
___________________________________________ Warnung: Der Link hinter EVL ist fast ein Duckroll, er führt nämlich zum Eintrag meines Geburtsjahres im Hitchhiker's Guide to the Galaxy (H2G2, bbc.co.uk edition). EVL kommt in dieser Beschreibung aber wirklich vor. Das Lesenswerte dort ist aber eine ziemlich gute Beschreibung der weltberühmten Ereignisse in Little Rock, Arkansas und des Governors Orval Faubus, den mein Musikgott Charles Mingus durch seinen großen Song "Fables of Faubus" irgendwie weltberühmt gemacht hat. Schreckt Euch nicht, ihr wusstes doch immer, wie abseitig mein Geschmack sein kann. Ich leg mir jetzt FoF auf den Plattenspieler. So schöööön. All beauties we encounter, we should enjoy.
plink, 4 comments, praise or blame!

last updated: 05.04.22, 07:16



Youre not logged in ...
Login
Februar 2023
So.
Mo.
Di.
Mi.
Do.
Fr.
Sa.
1
2
3
4
5
6
7
8
9
10
11
12
13
14
15
16
17
18
19
20
21
22
23
24
25
26
27
28
April